Chapter Officers
Haley Sylvester
President
Hello! My name is Haley Sylvester, and I am a Junior pursuing a Biology degree here at NSU. My Tri Sigma journey started in Fall 2016. My Tri Sigma journey has made me into the woman I am today, and the woman I am striving to be. Tri Sigma has and will forever provide me with amazing opportunities for friendship, empowerment, and growth.
Katie Kennedy
Vice President of New Member Education
Hi! My name is Katie Kennedy, and I am a Criminal Justice major from Baton Rouge. I joined sigma because being three hours from home, I wanted to find my new home! This sorority took me in and loved me unconditionally! I truly feel myself when with these sisters and I have loved every second since Bid day
Peyton Harville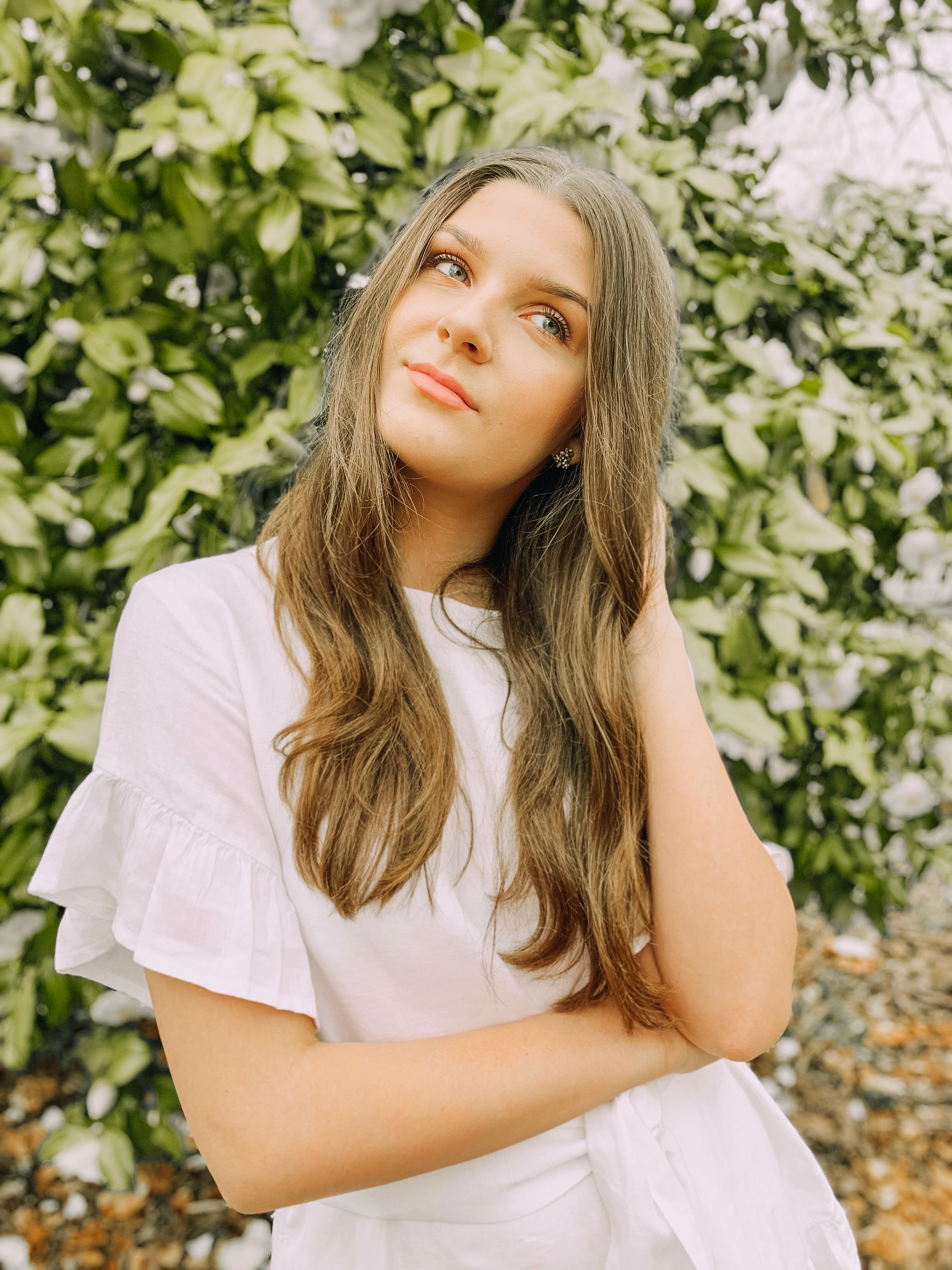 Vice President of Operations
Hey! My name is Peyton Harville and I am a sophomore Hospitality Management and Tourism major here at NSU. I joined Tri Sigma one short year ago, and I have loved every moment since! I have made so many amazing relationships, connections, and memories with these ladies that I am lucky enough to call my sisters. The second I stepped foot into the Alpha Zeta house, I knew that I was right where I belonged. The sisters I surround myself with have shown me endless love, laughter, and empowerment. This chapter has and continues to shape me into the person I am today.
Brette Reaux
Treasurer
Hey! My name is Brette and I am double majoring in psychology and addiction studies. I joined Tri Sigma my freshman year and it quickly became a very important part of my life. I am very involved in intramurals. I love sports and Tri Sigma has given me the chance to play with my sisters. I never thought I was a "sorority girl" but Tri Sigma showed me that there isn't a label I need to fit and accepted me for who I am.
Lauren Vienne
Recruitment Director
Hello everyone:) My name is Lauren Vienne, and I am the Recruitment Director for Sigma Sigma Sigma sorority. I am a sophomore health and human performance major with a concentration in pre-occupational therapy. Being from Natchitoches, I've always wanted to find bigger and better things than the small town I'm from, so joining a sorority was the thing for me. I knew when I heard music bumping, that I was going to fit in just right. I found my home (about 5 miles) away from home. This sorority has given so many opportunities and friendships that I will cherish forever, and it's only the beginning. I still have a lifetime of sisterhood that will follow me. This organization has brought me into something larger than Natchitoches and has helped me grow as an individual and as a leader at NSU, my community, and my sorority.
Josie Stamey
Libby Blair
Education Director
I am a senior biology major and photography minor! Outside of Sigma I also work as a Presidential Ambassador, on the leadership team at the BCM, and the secretary of Beta Beta Beta. I joined Sigma in the Spring of '17. I love my sorority for all of the opportunities it has given me to be involved on campus and in the Natchitoches community, as well as all of the positive and strong women it has surrounded me with who have helped shape me into who I am today.
Lydia Crawford
Emmy Hinds
Jacque Crew
Chapter Advisor
I am Jacque Crew and I am the Chapter Advisor for the Alpha Zeta Chapter of Tri Sigma here at Northwestern State University. I have been the advisor for fifteen years. I was a collegiate member of Alpha Zeta in the mid sixties. It is my pleasure to work with this amazing group of young women. We strive to develop young women of character to be the best they can be and make a difference in the world. We are moving Tri Sigma "Ever Forward."